WELCOME TO OUR OFFICIAL WEBSITE
Arthur E Vail D.D.S. P.A.
ABOUT US
A leading provider of quality, affordable dental care in Arbutus, MD.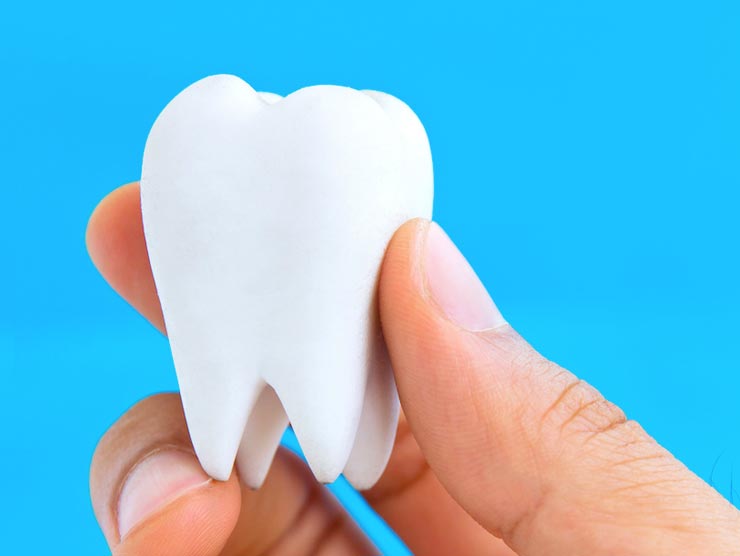 THE MISSION
We strive to provide the highest quality comprehensive dental care to everyone that walks through our door. By combining a wealth of experience with proven techniques, we hope you find yourself in a comfortable and compassionate environment that will leave you calling our office your dental home.
Dr. Arthur E Vail, Jr
When Dr. Vail first started practicing alongside Dr. Watson in July of 1983, he had a crystal clear vision that he has executed over the course of his 30+ years of practice. Dr. Vail was also a part time educator at the University of Maryland, School of Dentistry (his alma mater) for 21 years where he instructed pre-doctoral students as they learned the nuances of clinical dentistry.
Dr. Patricia Kihn
Dr. Kihn, who is a 1990 graduate of UMSOD, has been practicing with Dr. Vail since 1997. She also spent a few years teaching dental anatomy and occlusion to freshman dental students at UMSOD. In addition to practicing once a week here in Arbutus, Dr. Kihn is the Senior Director of Quality Systems, Medical Devices at Integra LifeSciences in York, PA.
Dr. Pam Otto
Dr. Otto brought 30+ years of private practice experience with her in July 2016 when she joined Vail Dental Associates. After graduating from UMSOD in 1984, she became an associate clinical professor and clinical examiner for two years before beginning her long and successful career as a general dentist. Dr. Otto specializes in cosmetic restorative dentistry.
Dr. Chelsea Cross
Dr. Cross graduated from UMSOD in 2018 and recently completed a general practice residency program at Mount Sinai Hospital in New York City. She has been a part of the Vail Dental Associates team since 2012, when she worked as a dental assistant. She is excited to join the practice in a new capacity as a restorative dentist and is working alongside Dr. RT to introduce new programs to ensure the most positive experience for each patient.
Dr. Arthur E Vail, III
As a recent graduate of UMSOD and Dr. Vail's son, Dr. RT, as he is known in the office, is excited to broaden his horizons as he eases into full-time practice. Dr. RT is currently residing in Chesapeake, VA and working as a general dentist while his wife completes training with the US Navy. He plans to return to Vail Dental Associates in the near future and is looking forward to sharing his experiences and knowledge.
Jeanette Ambrose, RDH, BS
As of August 2018, Jeanette will be with us for 30 years! Her bubbly personality and witty sense of humor have been putting patients at ease since the day she joined us back in 1988. She graduated from the UMD
Dental Hygiene School and became a delegate for the Greater Baltimore Dental Hygienists' Assoc. Jeanette is a current American Heart Association BLS provider, heart saver, and first aid instructor. She has worked with the Baltimore City School Sealant Program and has educated countless students in Baltimore County schools about the benefits of preventative dental care.


Meet the
Staff


Our team will treat you with the utmost respect and compassion. We love the family atmosphere we've created over the years. Our well-trained staff have over 100 years of experience in the dental field with the majority of those years being here in Dr. Vail's office!
Front left to right: Jessica, Anne, Lynn, Mimi, Michele, Elaine




Restorative and Cosmetic Dentistry
Fillings
Sealants

Crowns
Veneers
Whitening

Available Services
Dental Hygiene


Cleanings
Fluoride Treatment
Periodontal Therapy
Hygiene Instructions



Specialty Services


Crown and Bridge
Endodontics (Root Canals)
Oral Surgery
Full and Partial Dentures
Dental Implants

"Have been going to Dr. Vail's for quite some time and always have a great experience. Everyone in his office is very cordial and friendly. I would recommend his place of business to everyone!"
"If you are nervous about seeing a dentist, Dr. Vail will take away your fears while providing top quality dental work!"
You can reach us during business hours at 410-242-5111. Off-hour emergency services are available. Please call the office phone for more information.
We look forward to seeing you soon!